Description
A good gift for those who love flying aviation🎁
EPP Foam RC Aircraft with Automatic Balance Gyro for Beginner Adult Kids

✈️Not easily damaged: Made of high-quality EPP material, lightweight and high elasticity make this RC plane durable, not easy to break and damage, and can fly perfectly even after the car has been driven.
👨‍👩‍👧Absolutely safe The nose of the airplane toy is made of silicone material, so even if you accidentally touch the child, it will not cause harm to your child.
☔Super waterproof: If you accidentally fall into the lake or water, don't worry, it can also be used normally.
🛩️Never Lost Plane: The RC plane has a Low Battery Alert function, so it will give you a warning before out of power. Also, the LED Strip will brighten at night which makes the remote control airplane trackable and not easy to lose. You don't need to worry about loss no matter Day or Night
🛫Easy to operate:This is a 2CH plane and beginners can control it well. Don't need to learn too much about aerobatics theory before you can make perfect flying! You can have a small flying club party with family, and friends.

🛫Amazing Flying: Totally Two takeoff methods (hand throws or take off on the ground) Amazing routes for new pilots. Route distance: about 300 meters, charging time: about 40 minutes, remote control distance: 300 meters.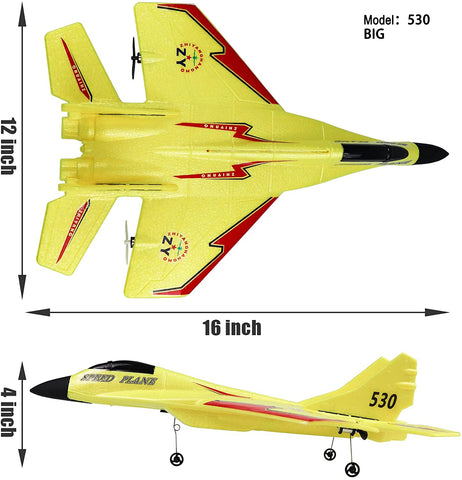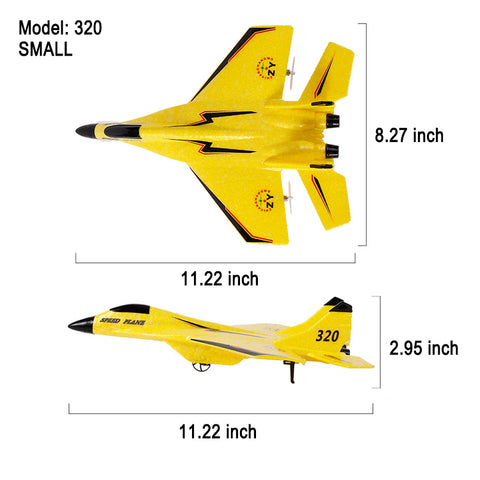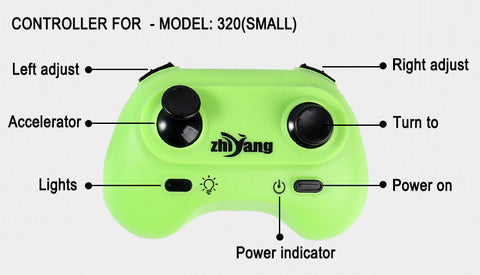 ✈️Better Flight Experience: 2.4GHz remote control distance up to 1000 ft, much better than the other plane on marketplace with same price, more flight time, more fun
When charging, the red light is on. When it finishes charging, the red light  is off. 
** To extend the life of the aircraft, please charge the battery before use, and remove the battery when not in use.
Parts List for Model: 530 (BIG)
Parts List for Model: 320 (SMALL)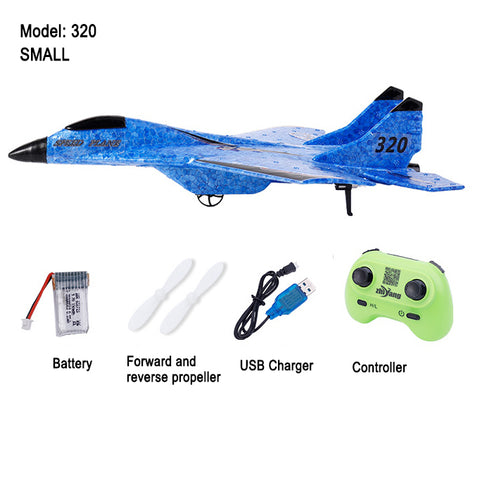 🎁Perfect Spare Parts Set:
Ideal Gift- Great for collection, gifts, decorations, Xmas gifts. (Suitable for 14+ years old) It will consume your energy but also bring you happiness.
Package Include:

1 x RC Airplane
1 x 3.7V 300mAh Lipo Battery
1 x USB Charging Cable
1 x Spare Propeller Blades Set
1 x Landing Gear
1 x User Manual

Instructional video: