Description
Leather Renovated Coating Paste Maintenance Agent Deeply penetrates into the leather's pores, removes the dirt and grime that are deeply engrained in your leather.
This restoration paste deeply penetrates into plastic and leather pores for a long-lasting shine that will last years. 
The restoration creates a smooth, grease-free barrier that helps protect your plastic and leather. It repels water, dust, and dirt with ease. Perfect for indoor or outdoor.
We offer a generous amount per bottle that is more than enough for several vehicles and more!
It's easy to use! Just apply into a cloth and wipe across any old, worn-out plastic or leather to watch it shine instantly.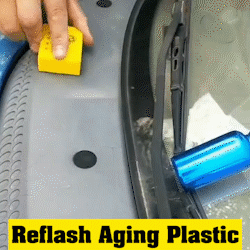 To easily wipes away contaminants 
without harming the leather.
 You can get a 
"new" car easily!
 Made from 
eco-friendly
 materials, using an
Leather Renovated Coating Paste Agent, harmless and odor-free,
 it cause no damage to your car or other leather items.
Long-term maintain :
Cleaning once can last a long time, saving a lot of maintenance costs.
Can be used widely :
Suitable for any leather items, like coat,sofa and so on.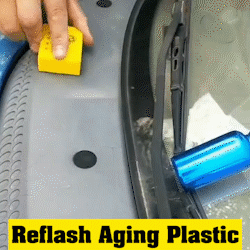 Specifications :
Weight : about 135g
Capacity: 120ml
Packing List  :
Leather Renovated Coating Paste Agent x1